Technology
Innovation to look out for in 2022
As we move into 2022, technology's role is still vital as ever. Most businesses' focus will be on connecting with customers through digital channels, optimizing operations, and enabling their workforce.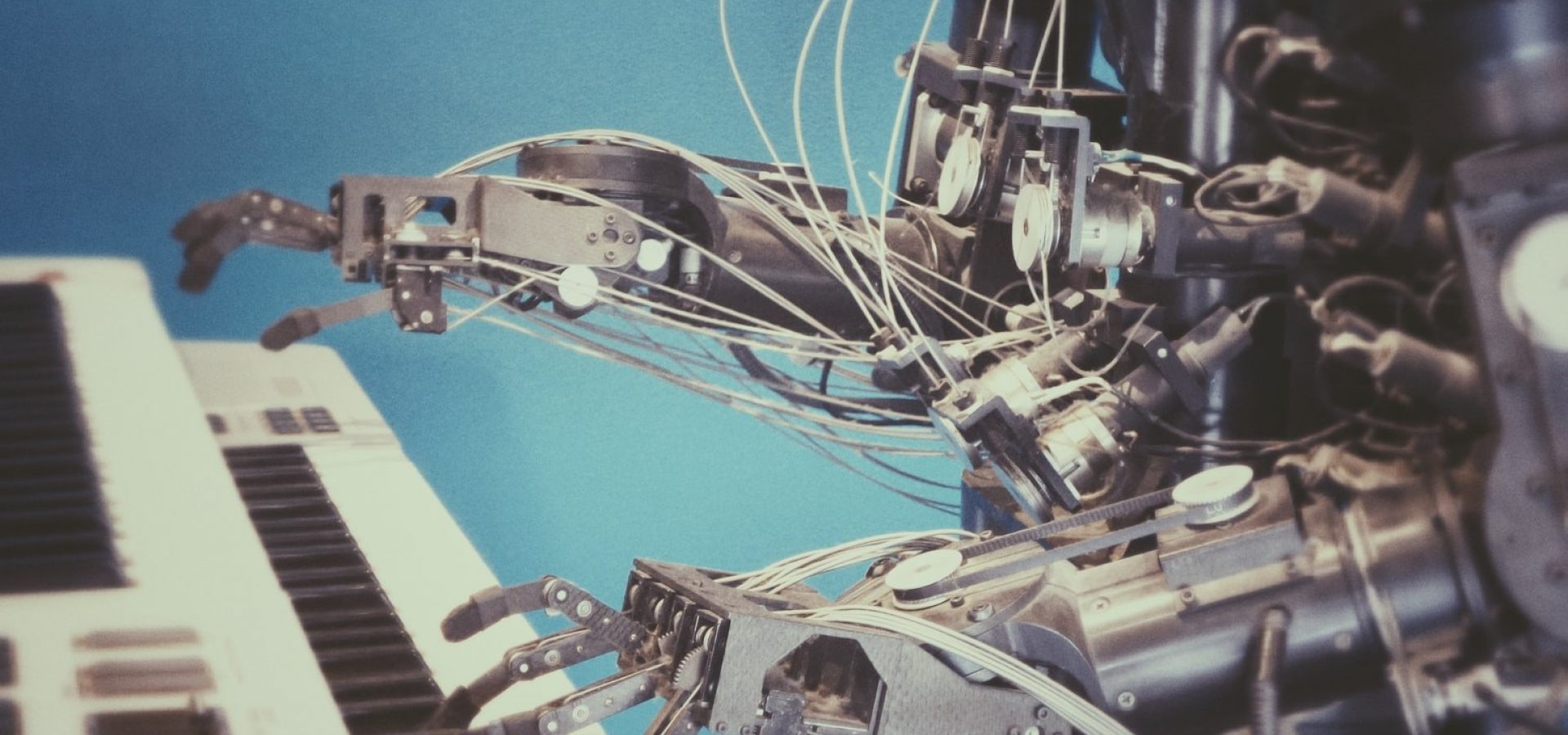 For most businesses, 2020 through 2021 was a period of complex challenges and scrambling to adapt to changing customer needs, and most importantly, to remain in business. As expected, technology played a huge role in helping businesses withstand the tempest.
As we move into 2022, technology's role is still vital as ever. Most businesses' focus will be on connecting with customers through digital channels, optimizing operations, and enabling their workforce. However, businesses want to do all this within reasonable efficiency and budget.
Luckily, trending technologies seem to be supporting this pursuit. This coming year will see AI, NFTs, cloud-native applications, Data Fabrics, and AR- VR technology soar high.
Here's the in-depth look into technological innovations to look out for in 2022.
Artificial Intelligence (AI)
AI has been a fundamental part of optimizing business processes within various sectors for the past few years. As we approach 2022, the AI trend is not about to slow down either. According to the Deloitte State of the Art Report, 90% of seasoned AI adopters believe that AI is crucial for their organization's success in the next few years.
AI is expected to be a critical tool that helps businesses gain a strategic position and competitive advantage across all industries. From healthcare to software development to marketing, there will be a diverse use of AI to help with customer experience optimization and augmenting workplace tasks.
AI engineering will also be a massive part of the AI trend. Businesses that invest in AI engineering will enjoy quicker time to market and streamlined operations. But for this to work, companies will have to invest heavily in data pipelines and data governance to ensure that AI produces ongoing business value.
Hyper Automation is also a key AI technology to watch out for in 2022. Companies will continue to use Machine Learning (ML), Robotic Process Automation (RPA), and intelligent business process management software to optimize their operations, cut costs and improve employee productivity.
Finally, language modeling is expected to rise. Application development will be simplified as machines learn to interpret the human language to create code and programs that aid in application development. An example would be the recently launched Open AI which is currently the most advanced language model ever created. You can use Open AI to generate code from natural language, and for transpilation, refactoring, or explaining code.
Artificial and Augmented Reality (AR-VR)
The AR-VR market is expected to grow to $209 billion by 2022 globally. In response, brands will jump on board to utilize the AR-VR industry to improve their customer experience. The focus will be on creating experiences where customers can touch, feel and imagine products in a new way.
At the frontlines will be virtual filters and showrooms such as IKEA's where customers can test different furniture virtually before purchasing.
Another aspect that's expected to increase in trend is AR-VR employee training. Although most common in the medical field, AR-VR training will seep into other sectors as companies start to use VR simulations for onboarding and skills training. VR simulations are a practical but low-pressure and scalable method to train teams and offer data-backed performance feedback. In fact, studies show that training through immersive simulation can improve knowledge retention by 230%.
Cloud-Native Platforms
In search of cutting costs and optimizing operations, businesses will turn to cloud-native platforms. Thanks to their ability to automate infrastructure, allocate or reallocate resources, and deploy resources when needed, these applications will become a business staple.
In turn, businesses can expect to scale quickly to meet demands, optimize resource use and recover from failures with little or no downtime. This means that companies can instantly respond to market conditions and update live applications without needing a complete redeployment.
Non Fungible Tokens (NFTs)
Since NFTs experienced an explosion in the last quarter of 2020, the trend has not slowed down. From the data and reports available, it looks like NFTs will continue to increase in trend and use. Consumers have spent about $26.9 billion on NFTs so far this year. Not only this, but the number of NFTs buyers is increasing quicker than that of sellers. Currently, buyers have increased by 38% and sellers by 25%, showing the discrepancy in the demand and supply of NFTs.
Initially, NFTs collectibles mainly included art, images, videos, and the occasional CEO tweets. However, businesses will start to realize that NFTs can be a tool for creating customer engagement in a fun and relatable way.
For instance, Burger King previously used NFTs to drive customer engagement to its Keep it Real campaign— a custom order curated by celebrities. The fast-food company partnered with Sweet NFT marketplace to create a game where customers could scan the QR code of each Keep it Real box for rewards in the form of one of three NFT collectible game pieces. When customers managed to collect all three pieces, they were awarded a fourth NFT game piece, which could be a 3D collectible, a call with one of the celebrity ambassadors, or free sandwiches.
It's not just about driving sales. Businesses can start using NFTs as a way to foster their CSR activities. For example, Taco Bell recently sold 25 NFTs through Rarible Marketplace to raise funds for its Live Más Scholarship program. The collectibles were sold in under 30 minutes, with one collectible selling as high as $3646.
Small and large enterprises will both benefit from the rise of NFTs innovation. As we head into 2022, we expect to see more businesses utilizing NFTs to build loyalty programs, drive buzz and brand awareness, or raise funds for expansion and CSR activities.
Data Fabric
Gartner named Data Fabric as one of the critical data and analytics technology trends in 2019. Now, as we head into 2022, Data Fabric is still a significant part of the technology trends expected to continue. A 2020 research by Gartner predicted that 25% of data management vendors would provide a complete framework for data fabric by 2024. We expect more businesses to utilize Data Fabric technologies to deliver data in the proper method, to the right data consumer, at the right time.
However, for data to be truly democratized, companies will have to combine and invest in data pipelines, orchestration data catalogs, and, most importantly, data governance. By including Data Fabric in business operations, companies can expect to:
Make more informed decisions by quickly pipelining data to relevant data lakes or warehouses.
Enjoy a 360 and real-time view of their entity in areas of customer segments, retail outlets, devices in operation, and product orders.
Reduce their cost of ownership to operate and maintain systems.
Wrap Up on Emerging Technological Innovations for 2022
The biggest challenge businesses will face with technological innovations in 2022 is transparency, accountability, security, and governance. That said, it's a solvable issue as long as companies focus on knowledge documentation, the democratization of data, and building a cybersecurity mesh.
If these emerging technologies are part of your digital strategy, Digital Leap can help your company bring them to life. We help businesses with design and branding, web and mobile application development, and cyber security solutions. Contact us to transform your brand's digital strategy into a reality.